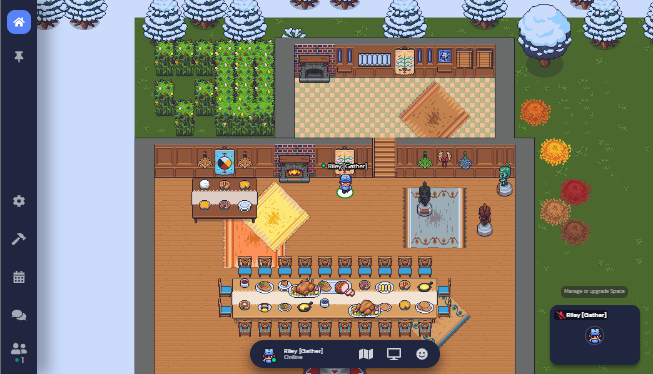 Sneak peek at our next Family Gathering Map iteration! Otherwise, no major updates other than preparing for this coming Friday's map release - See our
Wheel of Time tab
on your Gather homepage for the countdown timer!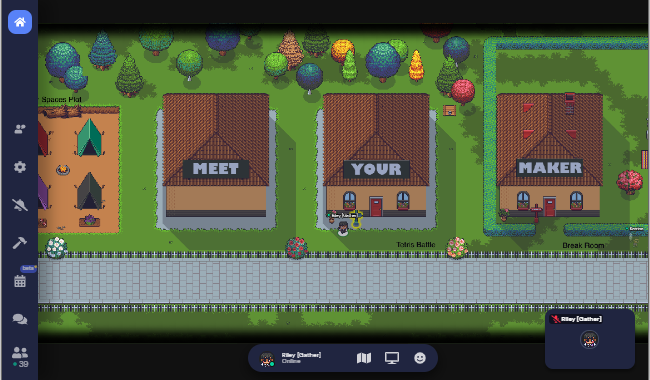 Please note that this week, Gather is participating in a company-wide Maker Week. Regularly scheduled meetings are canceled and other projects are put on hold to allow everyone at Gather to get involved with innovating and collaborating on projects that may be out of their daily routine. We are taking this time to expand on what we think is possible in order to build a stronger and better Gather for you!
Due to these focused efforts, support turn around times may be much slower than usual because we want all of our staff members to feel free to participate in Maker Week. We will prioritize events taking place during the month of November. Other inquires will be put on hold until November 22nd.
As always, if you are experiencing an immediate issue, please add "Urgent" to your subject line!
🦗Less Flashy Updates and Bug Round Up
Added a Collaborator role for Event Checklists so that more than one person can manage Event details. Select

Share

on your Event Checklist to invite a Collaborator.
Improved navigation through the

Create an Event

checklist.
Added an API Key user warning - "Revealing your API key to anyone will allow them to impersonate you in every way, including joining and editing Spaces you have access to as you."
Fixed a few issues related to seeing a black screen upon entering your Gather Space.
Completed a whole lot of load testing.
Improved stability under heavy loads.