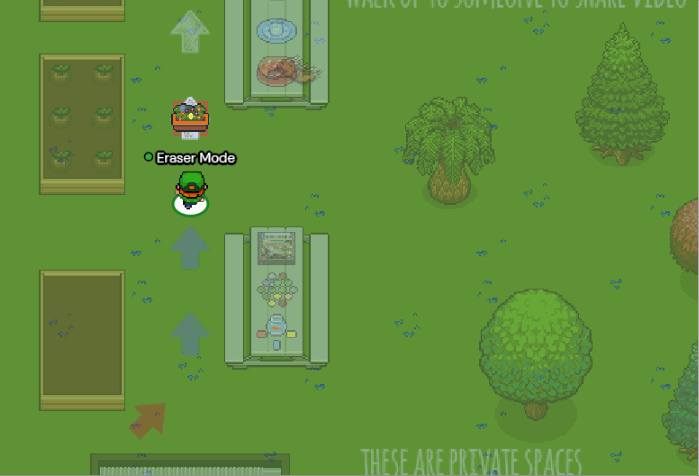 (Alt Title: No More Accidental Desk Deletions!)
In Eraser Mode
(while inside your Space), easily scroll between the objects in a stack to select the one you want to erase. This menu will only appear if there are 2 or more objects on the square you are trying to erase.
To use the semi-secret individual object selection feature, simply press x when the object you would like to erase is highlighted!
In the Mapmaker
, when you use the erase on a stack of objects, it will now only delete the topmost object. To delete an object in the middle of the stack, select it from the list on the right side and use the backspace button on your keyboard!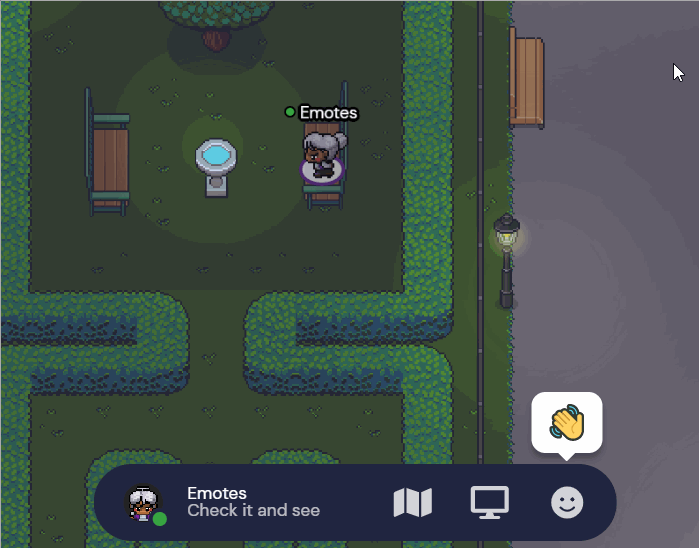 When using the keyboard shortcuts for your emotes, you will now preview which one you are selecting so you can make sure you have the right one keyed up before it appears above your avatar!
🐛 Minor Updates and Bug Round up
Sign-in refresh bug
Minor updates to Office Demo
Minor text updates for consistency
Status Message Bug
And lots of backend updates
That's all for now!
- The Gather Team