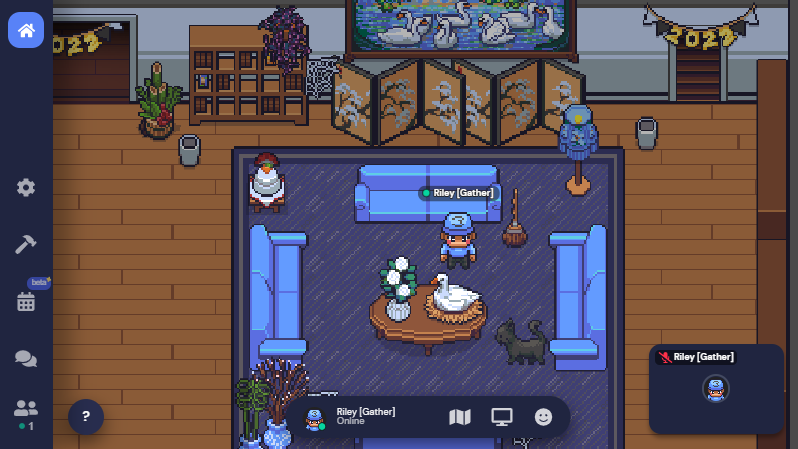 It's been an incredible year and a half, and we're grateful for all of your support. To help continue building an incredible product, we will be taking the first 3 weeks of the year to solely focus on work that makes it easier for us to develop and maintain high-quality code. This means feature development will be paused and our next changelog update will likely be
January 24th
.
We're using this as a chance to raise the bar for what good engineering looks like at Gather and lay the groundwork for the year to come. Our intended outcomes include:
Fixing internal pain points
Creating a joyful engineering environment
Improving engineering craftsmanship
Practicing metacognition and how we work, and making them more efficient
We appreciate all of your patience and support during this time!
🦋 Less Flashy Updates and Bug Round Up
Adjusted age restrictions warning to be consistent across all platforms
Deprecated "Press e to teleport"
Adjusted Smart Zoom to round to the nearest 50% rather than 25% to improve how images and backgrounds render
Updated how connections are managed for better reliability
That's all for now! See you January 24th!
- The Gather Team